Highlights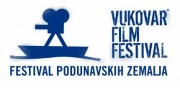 The 7th Vukovar Film Festival will be taking place from August 28th to September 1st 2013.
Read more
Announcement of the winners at 6th Vukovar Film Festival!
Read more
"Beasts of the Southern Wild" is closing Vukovar Film Festival!
Read more
Due to upcoming weather conditions projections are relocated!
Read more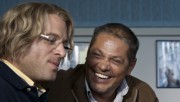 Rich programme on the 4th day of the festival!
Read more
Archeo
/ Archeo
Archeo
Ou of Competition > Europe, open up
Film info
Country
Slovenia
Year
2011.
Director
Jan Cvitkovič
Runtime
80
Actors
Medea Novak, Niko Novak, Tommaso Finzi
Synopsis
A Man, a Woman and a Boy. Three people in a timeless landscape. They don't know each other, their cultural background is undefined. They try to survive, each on his/her own. Slowly they start to get in some contact which is utterly mistrusting and occasionally hostile, but through various different situations it gradually starts to develop into relationships.
Jan Cvitkovič, born in 1966, archaeologist, actor, writer and director is one of the most promising filmmakers in Slovenia. His work as a writer and director include " Brad and Milk", "Gravehopping" and "Heart is a peace of Meat"....