Same as last year, on 12th Vukovar Film Festival we have two juries - one for short and feature films and the other for documentaries.
THE JURY FOR SHORT AND FEATURE FILMS
Nela Kocsis is Croatian stage, television and film actress born in Osijek. She graduated drama in 1997 in Academy of Dramatic Arts (Zagreb), dislocated study of drama in Osijek. She has been a member of the drama ensamble of Croatian National Theatre in Osijek for 20 years. For the past ten years she has been carrying the title of a drama champion. She has been cooperating with the Croatian theatre in Pecs, Hungary – the only professional theatre outside of Croatia – for 10 years. Nela has been a member of the Actors' group Histrion Zagreb for six years. She has been a member of the drama ensemble in Gavella Drama Theatre in Zagreb since 2011. Until today she has performed in over 80 premieres and portrayed over 100 different characters. She has also played in a few TV series and movies. Her most notable film role was in a movie "Zagreb Cappuccino", directed by Vanja Svilicic. She is multiple winner of prestigeous acting awards, like The Best Female Histrion Award in 2007. She is three times winner of the Fabijan Sovagovic Award for the best female role at the Actor's Festival (2008, 2014 and 2016). She won Gumbek Award at The Gumbek Days for a role in a play on a kajkavian dialect (2011). Nela is two times winner of the Veljko Maricic Prize at the International Small Scene Theatre Festival in Rijeka for the best female role (2014 and 2016). She was nominated five times for leading actress for the Croatian Actor Award which she won in 2016 for the role of Laura Lenbach in the play In Agony. Nela Kocsis is also Grand Prix winner at the International Festival of the Chamber Theatre "Zlatni Lav" in Umag for the role of Martha in the play Virginia Woolf (2016).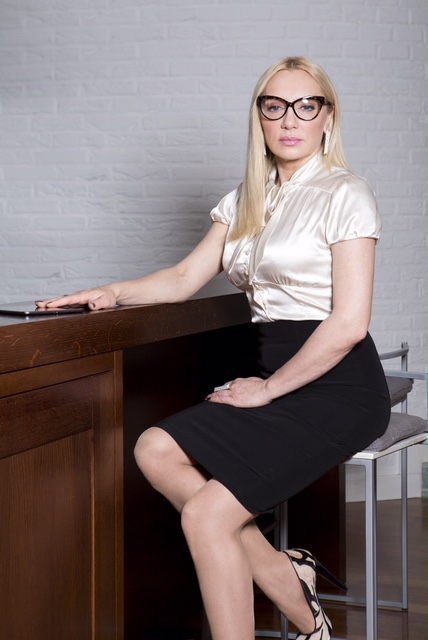 Nebojša Taraba was born in Vitez (Bosnia and Herzegovina) in 1969. After studying in Zagreb, since 1992 he was professionally engaged in Croatian media. At first he works in Slobodna Dalmacija as a journalist and then as a reporter in Novi List, Feral Tribune (as one of the founding members), Globus and many others. During his career as a journalist he was editor in chief of Croatian edition of Playboy and deputy editor in chief of Globus. In 2002 he transfered to Sanoma Magazines where he worked as marketing director and editor in chief of new editions. In March 2004, together with his business partner Miodrag Sila, he founded production company Drugi plan which produced numerous original non-scripted and scripted formats for all three national televisions: Dvornikovi, Policijska patrola Split, Kod Ane, Ostati ziv, Seoska gozba, Najduzi dan and many others. Company Drugi plan is a pioneer of high-end television drama production in Croatia and since then the company produced dramatic series such are Operacija Kajman, Mamutica, Instruktor, Loza and Pocivali u miru, the latter as executive producers of second season. Their last show Novine which was produced for Croatian National Television since April this year is on Netflix and is available in 190 countries of the world. Netflix already bought the rights for second season which currently is in post-production.
Zlatko Gall was born on 1 December 1954 in Split. Graduated in art history and archeology at the Faculty of Humanities and Social Studies in Zagreb. Long-time journalist and editor in Slobodna Dalmacija he wrote articles (music, culture, politics, art…) for numerous other newspapers and magazines (Feral Tribune, Danas, Start, Studio, Polet, Svijet, Džuboks…) and television. Recipient of the Golden Pen Award (1991) given by Croatian Journalist's Association, Annual journalist award by Slobodna Dalmacija (2013), Crni mačak award for rock journalism (1998). Penned texts for numerous art monographs and cover notes accompanying new albums releases. Founder and artistic director of Dalmatia World Music and ten music editions of Prst u more which earned him several Porin Music Awards. Author of Rock Encyclopedia, Encyclopedic CD Guide, Popular Music Glossary, Music Lexicon, Kako Iggyju reći pop a Dylanu bob – essays of popular culture, Majko kušaj moju pjesmu – essays of music and food, Splitska dica… and 12 gastronomy books. He is member of Croatian journalists association, P.E.N. International writers association , AICA – International Association of Art Critics, HDP - Croatian Writers Association, HDS – Croatian Composers Association – section musical writers.  
THE JURY FOR DOCUMENTARIES
Benjamin Best was born on November 10th 1976 in Berlin, Germany. He studied Law at Berlin's Humboldt University and received a German Diploma with thesis in sports journalism at the German Sports University in Cologne. He was the participant in the journalistic promotion project of the Westdeutscher Rundfunk "WDR Grenzenlos" for which he reguraly wrote as a freelance journalist, author and photoreporter. Since 2007 he's been working as an investigative filmmaker, journalist and book author especially for the project "Betting fraud in sport". Numerous reports and films for the ARD (The Story in the First, Sports Show) and the WDR (Sport Inside, the story). He's won numerous awards for his work, e.g. CNN Journalist of the Year in 2011. In autumn 2012, he attended the Journalism Fellowship Program for three weeks at the CNN news channel in Atlanta, and then worked for five weeks in the ARD studio in Washington DC during the US presidential election campaign. In 2013, Murmann Verlag published his book "The bought football - manipulated games and betrayed fans". Since 2014 Benjamin Best is the owner of Benjamin Best Productions GmbH. As of the summer semester 2015, Benjamin Best has a teaching assignment at the Institute for Communication and Media Research of the German Sport University in Cologne.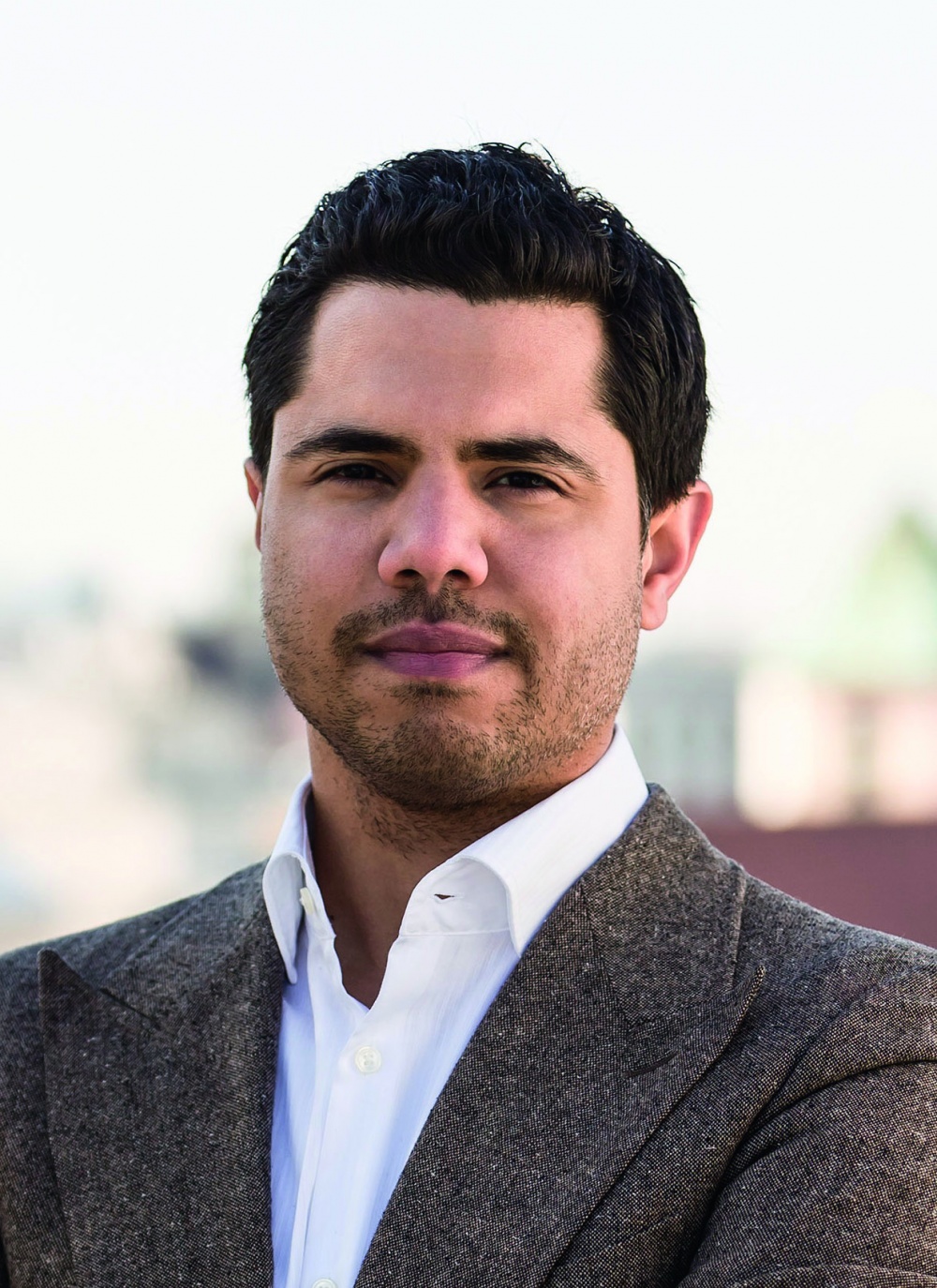 Leon Rizmaul was born in 1972 in Sisak. He works at Documentary department of Croatian national TV. Among other things dedicates professional carrier to preservation and promotion of archival film footage. He's editor in chief in everyday historical tv show TV Kalendar. In capacity screenwriter, director and executive producer he contributed to various festival film success. He directed popular films "The other side of Welles" (2005.) and "Goran's way" (2013.). As executive producer and screenwriter he won several acclamations for three documentaries from "Probation" serial. In 2016. film called "4.7" won Grand Prix at ZagrebDox as only Croatian winner in history of that renowned festival. His connections with the city of Vukovar are strong and personal. His fondness toward city on Danube is portrayed in famous documentary "Vukovar of my youth" (2012.). He's a member of Croatian film directors guild.
Vlado Ercegović was born on 4th January 1958 in Trogir. He currently resides in Split. From 1990 until 2002 he wrote video movie critics for Slobodna Dalmacija. Later he continued to write in "Nedjeljna" and in specialized movie magazines such as Kinoteka, Hollywood, Hrvatski filmski ljetopis, Feral Music and others. In the first half of 1990's he was editor in chief of local television CATV. With the group of people he started VIST – Split's video presentation with the perspective for it to become film festival. In all five years of its existence he was the director of VIST. In the middle of 90's on local television Jadran he's an editor of movie program and specialized film show. In 2004 with the group of people he's starting first Croatian movie web site and in 2004/05 he's executive editor of "Splitske novine" where he continues to write about the film. In 2006 he began working in Split's cult institution "Kinoteka Zlatna Vrata" where he was employed as manager of screening program, the job which he's still working on today. On local radio HRT Radio Split he was the editor of the show about a film for a few years. He was a member of a jury of Dubrovnik Film Festival in 2013. Vlado Ercegović is the author of the book "205 Steps: 40 Years of Kinoteka Zlatna Vrata" (2011). Currently he's working on a book about Split's cinema repertoire in the period between two World wars (1918 – 1941). He just finished writing and editing of the book about 1968 under the title "1968 – The Year That Changed the World".