An extraordinary lover story from the slaughterhouse is brought to you by the renown Hungarian directress, with an open critic towards political situation of her country, who attend the grand opening of Vukovar Film Festival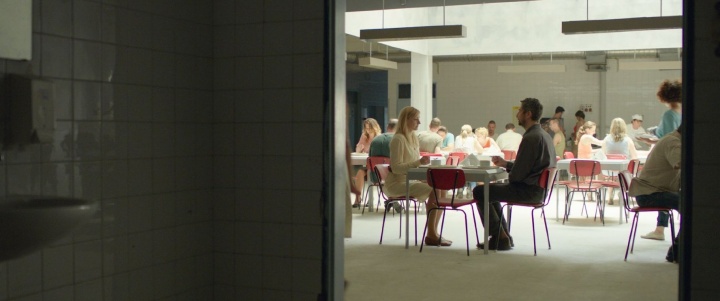 This year's film festival in Vukovar will open on Monday, 21st of August, with the Hungarian On Body and Soul (Testről és lélekről) directed by Ildikó Enyedi.  This is a great premiere, since the film won on this year's  67th film festival in Berlin, winning the Golden Bear.  The film also won Best film award of the FIPRESCI jury (International association of film critics) as well as Prize of the Ecumenical Jury on the same festival. On this occasion, the film's directress Ildikó Enyedi will come to the opening of Vukovar Film Festival.
On Body and Soul is an unusual love story on Endre and Marija, who meet at their job, in the slaughterhouse. He manages finances and she inspects the quality of meat. Although attracted to each other, they do not know how to realize this love, both being introverts. He has been divorced for years and slowly forgot how a romantic date looks like, and she is shy and inexperienced. The Screen's critic wrote on this film: "It is a distinct emotional drama that explores the power of human connection in the most unlikely of places".
The first film My Twentieth Century by the 61-year-old Enyedi got her the recognition in Cannes 1989, winning Golden Camera for the best debutante. Her next film Magic Hunter premiered on film festival in Venice in 1994. She directed five films in the next period, the last being On Body and Soul. She has also directed the first two seasons of the Hungarian version of On treatment (original Israely Be Tipul) series whose Croatian version played on Croatian national television (HTV) four years ago.
When winning the Golden Bear in Berlin,  Ildikó Enyedi commented the political situation in Hungary under Viktor Orban and said: " We are living in the country that is getting more and more absurd, we are living in terrifying times."