Highlights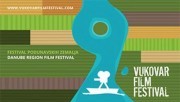 From August 22nd to August 27th , 2016 the 10th Vukovar Film Festival will be held.
Read more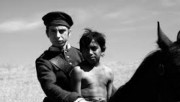 Aferim directed by Radu Jude is the winner of the Vukovar film festival
Read more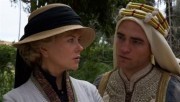 Serbian desire in Panama and costumed Nicole Kidman last night in Vukovar!
Read more
Crowds at Woody Allen! Romanian Tarantino thrilled the audience!
Read more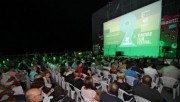 Grand opening of the 9. Vukovar Film Festival!
Read more
A SECOND CHANCE
/ DRUGA ŠANSA
EN CHANCE TIL
Side program (Out of Competition) > Viking invasion
Film info
Country
Denmark
Year
2014.
Director
Susanne Bier
Runtime
102
Actors
Nikolaj Coster-Waldau, Ulrich Thomsen, Nikolaj Lie Kaas
Synopsis
Two police officers, Andreas and Simon, live very different lives. Where Andreas enjoys life with his beautiful wife and newborn child, Simon calms his pain from a broken marriage by going to strip clubs and getting drunk. A routine task takes an unexpected turn when they are called out to the home of a junkie-couple where Andreas finds a neglected baby. A family tragedy, the loss of their child, forces the otherwise upstanding Andreas to commit an act that sends him heading for the abyss, and leaves it up to Simon to rectify the situation.
Susanne Bier was born in 1960. and grew up in a Jewish family in Copenhagen. She studied art at the Hebrew University in Jerusalem and architecture at the Architectural Association in London before she graduated from The Danish Film School in 1987. "After the Wedding" from 2006. earned Bier an Oscar nomination for Best Foreign Language Film and her subsequent film "Things We Lost in the Fire", with Halle Berry, David Duchovny and Benicio del Toro in the leading roles, was another critical and commercial success. But it was "In a Better World" from 2011. that conclusively established Bier as an international star director. The film won both a Golden Globe and an Oscar for Best Foreign Language Film in 2011.