Highlights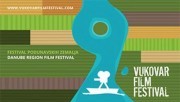 From August 22nd to August 27th , 2016 the 10th Vukovar Film Festival will be held.
Read more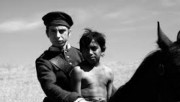 Aferim directed by Radu Jude is the winner of the Vukovar film festival
Read more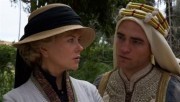 Serbian desire in Panama and costumed Nicole Kidman last night in Vukovar!
Read more
Crowds at Woody Allen! Romanian Tarantino thrilled the audience!
Read more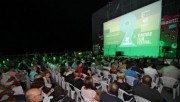 Grand opening of the 9. Vukovar Film Festival!
Read more
About Festival
The main initiator of the festival, positive energy, spread to Vukovar, Slavonia, Croatia and through the Danube Region!
We are recognizable and we have become recognized. The first great recognition came from cooperation with the Ministry of culture of the Republic of Croatia, helping us get the prestigious label of the cultural project within European Danube Region Strategy.
Each year the festival expands its content into all directions. This year we have 8 locations, 6 days and 3 cities. For the first time sections of the festival will be held in Valpovo and in the newly opened Museum of Vučedol Culture in Vučedol.
The program consists of 84 films in 11 categories this year. There are 4 round tables and 4 film related workshops in the film industry festival segment.
We extend our thanks to Rendez-Vous festival, Festival of France in Croatia, with whose cooperation we have prepared the exhibition of Kate Berry photographies "Actrices".
Join the unique atmosphere of watching the films on the Danube river and tell everybody about it...
Thanks to all who have supported our summer dream.
The City of Vukovar and Discovery Film