Highlights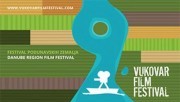 From August 22nd to August 27th , 2016 the 10th Vukovar Film Festival will be held.
Read more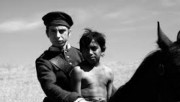 Aferim directed by Radu Jude is the winner of the Vukovar film festival
Read more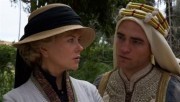 Serbian desire in Panama and costumed Nicole Kidman last night in Vukovar!
Read more
Crowds at Woody Allen! Romanian Tarantino thrilled the audience!
Read more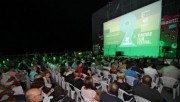 Grand opening of the 9. Vukovar Film Festival!
Read more
Organizers
Organizers of Vukovar Film Festival – a Danube Region Film Festival are Discovery film, the City of Vukovar and Croatian House of Vukovar.
DISCOVERY FILM
Discovery film was founded in 1990 in Vukovar. We are engaged in film distribution. In the past 23 years we have become a synonym for high quality films recognized both by professionals and audiences which attributed a cult status to many of our films. Our cinema and video program consists of films from all around the world. Our projects: Review of Asian Film, Review of Documentary Film, Filmofilija, Otvori oči i slušaj (Open your eyes and listen).
Films: 'Volver', 'The Brokeback Mountain', 'Hable con ella', 'Gangs of New York', 'Love Actually', 'Lost in Translation', '21 Gram', 'Fahrenheit 9/11', 'No Man's Land', 'We Are Not Angels' 1 and 2, 'Cheese and Jam', 'Eternal Sunshine of the Spotless Mind', 'Goodbye Lenin', 'My Greek Wedding', 'Hero', 'The Other Boleyn Girl', 'Eastern Promises', 'Dangerous Method', 'The Ides of March', 'La piel que habito', 'Moonrise Kingdom'
Danube region films: 'Nowhere in Africa','Taxidermia' ,'Goodbye Lenin', 'Empties', 'Sophie Scholl', '4 months, 3 weeks and 2 days', '12:8 East of Bucharest', 'Knallhart', 'Death of Mister Lazarescu' , 'I Served the King of England', 'Police,adjective',  'Adventurers', 'Pal Adrienn', 'Honey', 'If I want to Whistle, I Whistle', 'Tales from Golden Age', 'Concert', 'Protector', 'Kotlovina'', 'Our Daily Bread', 'Let's make money', 'When we leave'
CITY OF VUKOVAR
Located in the northeastern part of Croatia, at the confluence of the Vuka River and the Danube, in the arms of Slavonia and Srijem. Vukovar is the gift of its rivers. It is a city of a wondrous harmony, spread along a strong, ancient and a widespread Danube and indigenous Vuka - moody, left to the plains and the nature of the Slavonia's region.
Vukovar is the centre of the Vukovar - Srijem County.
CROATIAN HOUSE OF VUKOVAR
Upon decision of the City Council on 15 February 2008., the Cultural Institution of Croatian House of Vukovar is established. Due to the public of their actions, and upon the recommendation of the competent Ministry, it changes its name to Public Institution of Croatian House of Vukovar, with its headquarters in Vukovar, Strossmayer's Street 20. By that act, Ružička's house facility becomes an integral part of the newly established Public Institution of Croatian House of Vukovar.