Highlights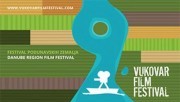 From August 22nd to August 27th , 2016 the 10th Vukovar Film Festival will be held.
Read more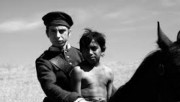 Aferim directed by Radu Jude is the winner of the Vukovar film festival
Read more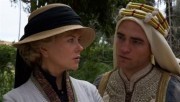 Serbian desire in Panama and costumed Nicole Kidman last night in Vukovar!
Read more
Crowds at Woody Allen! Romanian Tarantino thrilled the audience!
Read more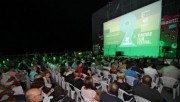 Grand opening of the 9. Vukovar Film Festival!
Read more
RAGNAROK
/ RAGNAROK
GÅTEN RAGNAROK
Side program (Out of Competition) > Viking invasion
Film info
Country
Norway
Year
2014.
Director
Mikkel B. Sandemose
Runtime
95
Actors
Pål Sverre Hagen, Nicolai Cleve Broch, Bjørn Sundquist
Synopsis
An archeologist is convinced the Oseberg Viking ship contains the answer to the mystery of Ragnarok, the end of days in Norse mythology. He mounts an expedition to "No Man's Land" between Norway and Russia, which holds a secret more terrifying than he could possibly imagine.
Mikkel Brænne Sandemose, born 1974., graduated from the directing program at the Film and Television Academy in 1998. Same year his first short film, "I killed a Cyclist", travelled festivals in Europe. Since then Mikkel has directed hundreds of commercials in Norway and abroad. He debuted as a feature film director with "Cold Prey 3" in 2010.