Highlights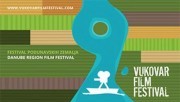 From August 22nd to August 27th , 2016 the 10th Vukovar Film Festival will be held.
Read more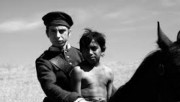 Aferim directed by Radu Jude is the winner of the Vukovar film festival
Read more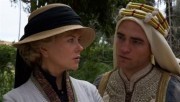 Serbian desire in Panama and costumed Nicole Kidman last night in Vukovar!
Read more
Crowds at Woody Allen! Romanian Tarantino thrilled the audience!
Read more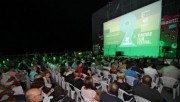 Grand opening of the 9. Vukovar Film Festival!
Read more
THE HIDDEN CHILD
/ SKRIVENO DIJETE
TYSKUNGEN
Side program (Out of Competition) > Viking invasion
Film info
Country
Sweden
Year
2013.
Director
Per Hanefjord
Runtime
105
Actors
Claudia Galli, Richard Ulfsäter, Eva Fritjofson
Synopsis
The successful author Erica Falcks parents get killed in a violent car crash. A few months later a man steps into Erica's house claiming they have the same mother, and that he is her half-brother. Erica doesn't believe him and asks him to leave. When he is found murdered a few days later she starts going through her mothers belongings. She soon discovers that her mother had dark secrets from the past, secrets that someone or some people are trying very hard to keep hidden. 
Per Hanefjord born Per Håkan Tobias Hanefjord September 25, 1978. in Lycksele, Swedish film director and screenwriter. Per Hanefjord has written and directed a number of internationally acclaimed short films and was educated at Dramatiska Institutet (Dramatic Institute), directing course 2005.-2008. Hanefjords diploma film from DI "Elkland" was awarded (2009.) with a "Student Oscar" of The Academy of Motion Picture Arts and Sciences.