Highlights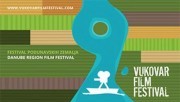 From August 22nd to August 27th , 2016 the 10th Vukovar Film Festival will be held.
Read more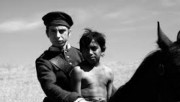 Aferim directed by Radu Jude is the winner of the Vukovar film festival
Read more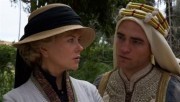 Serbian desire in Panama and costumed Nicole Kidman last night in Vukovar!
Read more
Crowds at Woody Allen! Romanian Tarantino thrilled the audience!
Read more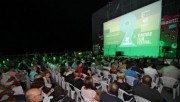 Grand opening of the 9. Vukovar Film Festival!
Read more
BIG GAME
/ VELIKA ZVJERKA
BIG GAME
Side program (Out of Competition) > Viking invasion
Film info
Country
Finska, UK
Year
2014.
Director
Jalmari Helander
Runtime
90
Actors
Samuel L. Jackson, Onni Tommila, Ray Stevenson
Synopsis
When Air Force One is shot down by terrorists leaving the President of the United States stranded in the wilderness, there is only one person around who can save him - a 13-year old boy called Oskari. In the forest on a hunting mission to prove his maturity to his kinsfolk, Oskari had been planning to track down a deer, but instead discovers the most powerful man on the planet in an escape pod. 
Jalmari Helander (born 21 July 1976., Helsinki) is a Finnish screenwriter and film director. He is known for the 2010. film "Rare Exports: A Christmas Tale" and the 2014. action-adventure Big Game starring Samuel L. Jackson. Before turning to feature films, Helander directed several short films and award-winning television commercials.