Highlights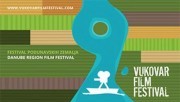 From August 22nd to August 27th , 2016 the 10th Vukovar Film Festival will be held.
Read more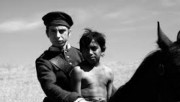 Aferim directed by Radu Jude is the winner of the Vukovar film festival
Read more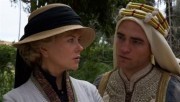 Serbian desire in Panama and costumed Nicole Kidman last night in Vukovar!
Read more
Crowds at Woody Allen! Romanian Tarantino thrilled the audience!
Read more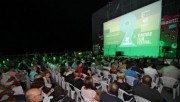 Grand opening of the 9. Vukovar Film Festival!
Read more
CHE 1
/ CHE 1
CHE 1
Side program (Out of Competition) > Best of Vukovar film festival
Film info
Country
France, Spain, USA
Year
2008.
Director
Steven Soderbergh
Runtime
134
Actors
Julia Ormond, Benicio Del Toro, Oscar Isaac
Synopsis
In 1956., Ernesto 'Che' Guevara and a band of Castro-led Cuban exiles mobilize an army to topple the regime of dictator Fulgencio Batista.
Steven Soderbergh is an American film producer, screenwriter, cinematographer and editor. Born in Atlanta, Georgia, he gained recognition with his debut, "Sex, Lies, and Videotape", which won the Palme d'Or at Cannes. Later films include "Kafka", "Erin Brockovich" and "Traffic" (Oscar, Best Director).