Highlights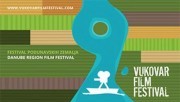 From August 22nd to August 27th , 2016 the 10th Vukovar Film Festival will be held.
Read more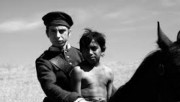 Aferim directed by Radu Jude is the winner of the Vukovar film festival
Read more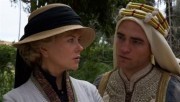 Serbian desire in Panama and costumed Nicole Kidman last night in Vukovar!
Read more
Crowds at Woody Allen! Romanian Tarantino thrilled the audience!
Read more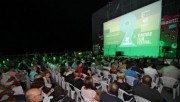 Grand opening of the 9. Vukovar Film Festival!
Read more
LEVIATAHAN
/ LEVIJATAN
LEVIAFAN
Side program (Out of Competition) > Best of Vukovar film festival
Film info
Country
Russia
Year
2014.
Director
Andrey Zvyagintsev
Runtime
140
Actors
Vladimir Vdovichenkov, Elena Lyadova, Aleksey Serebryakov
Synopsis
On the outskirts of a small coastal town in the Barents Sea, where whales sometimes come to its bay, lives an ordinary family: Nikolai, his wife Lilya and their teenage son Romka. The family is haunted by a local corrupted mayor, who is trying to take away the land, a house and a small auto repair shop from Nikolai. To save their homes Nikolai calls his old Army friend in Moscow who has now become an authoritative attorney. 
Andrey Zvyagintsev was born in 1964., in Novosibirsk. In 1984. he graduated from the Novosibirsk theatrical school. In 1990. he completed the acting course at GITIS.  In 2000. Zvyagintsev debuted as a director of dramatic cinema. In 2003. he shot his first full-length film, "The Return". The movie was selected for the main competition of the Venice film festival where the film was awarded with the most prestigious prize: the "Golden Lion for Best Film."  His next movie, "The Banishment", received the award for "best male role" (Konstantin Lavronenko) at the The Cannes Film Festival in 2007. In 2011., also in Cannes, his third full-length film, "Elena", won the Special Jury Prize in the program "Un Certain Regard."