Highlights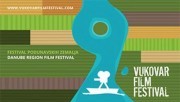 From August 22nd to August 27th , 2016 the 10th Vukovar Film Festival will be held.
Read more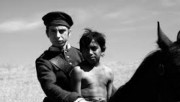 Aferim directed by Radu Jude is the winner of the Vukovar film festival
Read more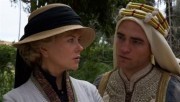 Serbian desire in Panama and costumed Nicole Kidman last night in Vukovar!
Read more
Crowds at Woody Allen! Romanian Tarantino thrilled the audience!
Read more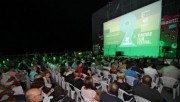 Grand opening of the 9. Vukovar Film Festival!
Read more
I SERVED THE KING OF ENGLAND
/ SLUŽIO SAM ENGLESKOG KRALJA
OBSLUHOVAL JSEM ANGLICKEHO KRALE
Side program (Out of Competition) > Best of Vukovar film festival
Film info
Country
Czech Republic
Year
2006.
Director
Jiri Menzel
Runtime
113
Actors
Oldrich Kaiser, Ivan Barnev, Julia Jentsch
Synopsis
Jan Dite is short in height but high in ambition. To put it bluntly, the young provincial waiter wants to became a millionaire. And he knows just how to do it: by hearing everything, seeing everything and using what he heard and saw. Armed with knowledge and an irrepressible wish to please, he soon leaves his first place of employment, a pub, for a luxury brothel and finally an elegant art Nouveau Prague restaurant. But by now it's late 1930's and things are changing: Hitler has taken the Sudetenland and is breaking apart Czecchoslovakia.
One of the most famous Czech directors Jiri Menzel was born in Prague in 1938. He graduated in directing at the Prague film school FAMU, among the filmmakers whose generation later was called "a new wave of Czech cinema". He has won numerous film awards, the most importnat being  American Film Academy Oscar for the film "Closely Watched Trains" in 1968.