Highlights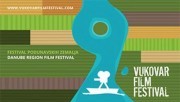 From August 22nd to August 27th , 2016 the 10th Vukovar Film Festival will be held.
Read more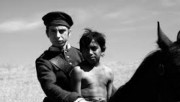 Aferim directed by Radu Jude is the winner of the Vukovar film festival
Read more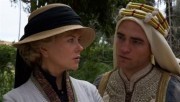 Serbian desire in Panama and costumed Nicole Kidman last night in Vukovar!
Read more
Crowds at Woody Allen! Romanian Tarantino thrilled the audience!
Read more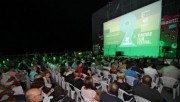 Grand opening of the 9. Vukovar Film Festival!
Read more
Jury
THE JURY FOR SHORT AND FEATURE FILMS
Pjer Žalica
He was born in Sarajevo, 1964. He studied Comparative Literature and Philosophy at the Sarajevo University. He graduated from the Academy of Performing Arts in Sarajevo, the Department of Directing. He is an author and director of numerous TV shows, documentaries and commercials. He is a professor of directing at the Academy of Performing Arts in Sarajevo. Best known after his feature films " Fuse" and " Day and Hours".
Areta Ćurković
She was born in 1973 in Đakovo and is working since 1994 in the Children's Theatre Branko Mihaljevic in Osijek. In the main house, and with the few appearances outside she has made a number of roles in over forty premiere titles. Since 2007, she starred in the film "Kino Lika", directed by Dalibor Matanic, which has received several international awards. That role was awarded by Vjesnik's Breza, Award for best newcomer. With the same director she has worked on the film Masters from 2013, where she played the title role.
Igor Saračević was born in 1965. in Zagreb, Croatia. Graduated from Academy of Dramatic Arts in Zagreb - Department of Film Editing. Film critic since 1988. Contributed to such print publications as Kinoteka, Globus, Nacional, Hrvatski filmski ljetopis, Cosmopolitan i Elle, and to internet publications such as tportal.hr and filmski.net.
THE JURY FOR DOCUMENTARY
Dana Budisavljević
She graduated from the Zagreb Academy of Dramatic Art, Department of Film and TV Editing. She worked as an editor, director and producer of creative documentary films and TV series, including Straight A! (director), Years of Rust by Andrej Korovljev (editor and co-script writer), Great Shipwrecks of the Adriatic by Davor Šarić (co-director), New New Time by Igor Mirković and Rajko Grlić (editor). Her second documentary film Family Meals screened at over 20 festivals, won a few awards and was successfully distributed in Croatian cinemas. Together with Nenad Puhovski in 2005 she launched ZagrebDox, and with colleague Olinka Vištica she founded the Hulahop company a year later.
Robert Tomić Zuber
He was born in Pula in 1972. He's been working as a journalist and editor in Croatian publications for 18 years and he was awarded twice by the Croatian Journalist Society. During the last 8 years he's mostly been doing journalistic work for Croatian Radiotelevision and investigating social and humanitarian topics mostly through his TV show "Mission". Through his career, he started filming documentary films. 2001. he directed his first documentary film, "Na stanici u Puli", which was the most watched documentary in cinemas that year. His second autobiographical documentary, "An Accidental Son", shot as a part of UNICEF's "Every Child Needs A Home" action and received the award Oktavijan for the best documentary of the year on the Days of Croatian Film. The last film he directed, "Mila Seeks Senida" received an award at Sarajevo Film Festival, in the category of human rights.
Đelo Hadžiselimović
Respected editor of foreign program on Croatian television Đelo Hadžiselimović is responsible for selecting documentaries and sitcoms for more than 30 years. He was born in Zagreb in 1950, and shortly after graduated comparative literature and English on the University of Zagreb became an editor of Entertainment program, Second program of Croatian television and War program. In partnership with Marija Nemcic and Zrinko Tutic he established Porin, Croatian music award. From the beginnings of his career ha is one of most important and most influent editors in Croatian television.