Highlights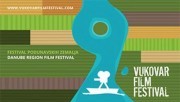 From August 22nd to August 27th , 2016 the 10th Vukovar Film Festival will be held.
Read more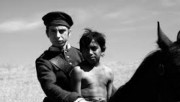 Aferim directed by Radu Jude is the winner of the Vukovar film festival
Read more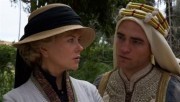 Serbian desire in Panama and costumed Nicole Kidman last night in Vukovar!
Read more
Crowds at Woody Allen! Romanian Tarantino thrilled the audience!
Read more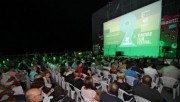 Grand opening of the 9. Vukovar Film Festival!
Read more
Berlinale hits on 9th VFF
13.08.2015. 10:27:19
73-year-old Werner Herzog makes a major turn in his long career with "Queen of the Desert" based on romantic drama of Gertrude Bell, creating a film critics have recognized as a mixture of "The English Patient" and "Lawrence of Arabia". Gertrude Bell, portrayed by Nicole Kidman, was a British writer, adventurer, spy and archaeologist.
The world's largest film festivals usually do not reward actors from the same film, therefore awards for Charlotte Rampling and Tom Courtenay for roles in the film "45 years" were a sensation. This is only a contribution to the pure greatness of their roles. They star as Kate and Geoff, a married couple preparing for their 45th wedding anniversary celebration. Things, however, do not go as they planned... Charlotte Rampling and Tom Courtenay were awarded for this title with Berlinale Silver Bear for Best Actress and Best Actor.