Highlights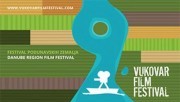 From August 22nd to August 27th , 2016 the 10th Vukovar Film Festival will be held.
Read more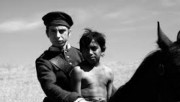 Aferim directed by Radu Jude is the winner of the Vukovar film festival
Read more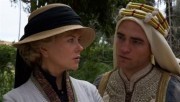 Serbian desire in Panama and costumed Nicole Kidman last night in Vukovar!
Read more
Crowds at Woody Allen! Romanian Tarantino thrilled the audience!
Read more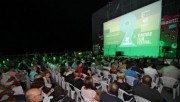 Grand opening of the 9. Vukovar Film Festival!
Read more
Croatian premiers at 9th Vukovar film festival
13.08.2015. 12:38:40
As in previous years, this year's 9th Vukovar Film Festival will be filled with Croatian premiers of critically acclaimed, award-winning films from all around the world. The festival will be held from 24 to 29 August.
9th VFF includes two premieres, one is the new film by Woody Allen, "Irrational Man" and the other the Romanian sensation "Aferim!"  directed by Radu Jude and has won this year's Silver Berlin Bear for Best Director.
With "Irrational Man" Woody Allen returns to thriller genre, with a strong moral message. In this film, which had its world premiere at Cannes film festival, Joaquin Phoenix stars as Abe, philosophy professor who begins teaching at a small college.
For the students and colleagues among which are Rita (Parker Posey) and Jill (Emma Stone) he is a star which they fall in love with, but he remains rather dissatisfied and frustrated with his life.
All will change when he and Jill overhear a next table conversation in a restaurant about the planned killing of the local corrupt judge…
"Bravo!" (Aferim!) is the third film by 38-year-old Romanian director Radu Jude, that stirred up controversy in Romania as it approached the forbidden topic of Romanian history – slavery and Roma people in a special way. It is a stylized black and white western, with humorous elements, in which two representatives of the law are engaged by very prominent person to find and bring the fugitive Roma slave who had a sexual affair with his wife.